14.12.2022
Invitation til nytårskur og NHL Impact Awards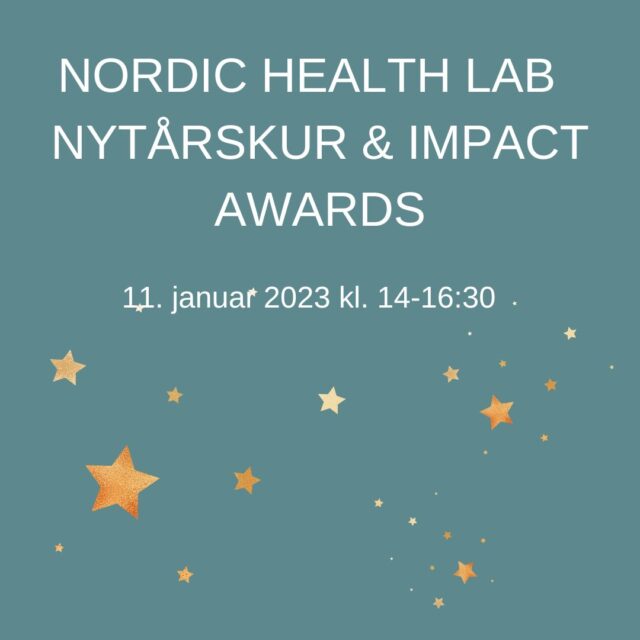 Du er inviteret til vores nytårskur, hvor vi samtidig uddeler 'Impact Awards' til aktører i vores økosystem. Det gør vi for at værdsætte alle de samarbejdspartnere, der gør en ekstra indsats for at optimere sundhedsvæsenet. Derudover gør vi status på året og har et eksternt oplæg om fremtidens tech-løsninger.
Program:
Ankomst
Velkomst og intro
Oplæg om NHL/økosystemets værdi
Jesper Juel-Helwig, CEO
Oplæg om fremtidens tech og vores digitale forestillingsevne
+ spørgsmål
Søren Søndergaard Poulsen fra ATP
Pause, netværk og se på virksomheders stande
Uddelinger af priser
Innovator Hospital Of The Year
Fast Tracker Hospital Of The Year
Problem Solver Hospital Of The Year
Social Impact
Globat Impact
Patient Impact
Work environment Impact
Partnership Impact
Skål og netværk
Priserne uddeles i disse kategorier: 
SOCIAL IMPACT
A solution that can improve the lives of specific groups with special needs.
GLOBAL IMPACT
A solution that has potential of global scalability for a large target audience.
PATIENT IMPACT
A solution that improves the patients' experience or safety.
WORK INVIRONMENT IMPACT
A solution that has great impact on working conditions of healthcare professionals.
PATNERSHIP IMPACT
A partner that continuously supports, enables and empowers collaborative partnerships in the pursuit of future healthcare.
INNOVATOR HOSPITAL OF THE YEAR
A hospital that has shown a high degree of openness and readiness to test the newest solutions while leading the wave of innovation.
FAST TRACKER HOSPITAL OF THE YEAR
A hospital that has shown great speed and efficiency in the execution of the chosen test run while bringing swift and valuable results.
PROBLEM SOLVER HOSPITAL OF THE YEAR
A hospital that is continuously participating in developing concepts and procedures while tackling challenges and helping steer the ship of innovation through difficult times.